As things slowly go back to normal and in-person learning, shopping, and socializing resume, many business owners are breathing a sigh of relief with the imminent return of regular business hours and foot traffic.
Of course, reopening a business after a global pandemic is no easy feat. But, don't worry, we've created a complete guide to reopening after COVID-19. Keep reading for our tips on how to make the transition as smooth as possible. 
In-Person, Remote, or Hybrid
The first thing you'll want to consider is whether you're going to reopen your physical location, stay remote, or do a hybrid setup.
Here are some pros and cons of each:
In-Person at a Physical Location
Pros:
Enhanced team collaboration
Face-to-face communication between employees and customers
On-site data access
Increased control of security
Cons
Less flexibility for employees
Potential that some employees cannot return to in-person work
Smaller hiring pool (hires must be local)
Remote
Pros
Greater flexibility for employees
Tech enables enhanced online communication (such as Zoom and Microsoft Teams)
Cost savings—building expenses, equipment costs, and more
Cons
Less control over what your employees are doing
Potential for greater security risks if your infrastructure isn't set up properly
Lack of face-to-face interactions with co-workers and clients
Hybrid
Pros
You get the benefits of both remote and in-person work
Employees get maximum flexibility with the choice to work onsite or remotely
Potential for equipment cost savings
Access to a larger hiring pool
Cons
Slightly more complex IT infrastructure to ensure safe data access onsite and remotely
Potential for different policies for remote vs. on-site employees 
Building costs such as rent and utilities still exist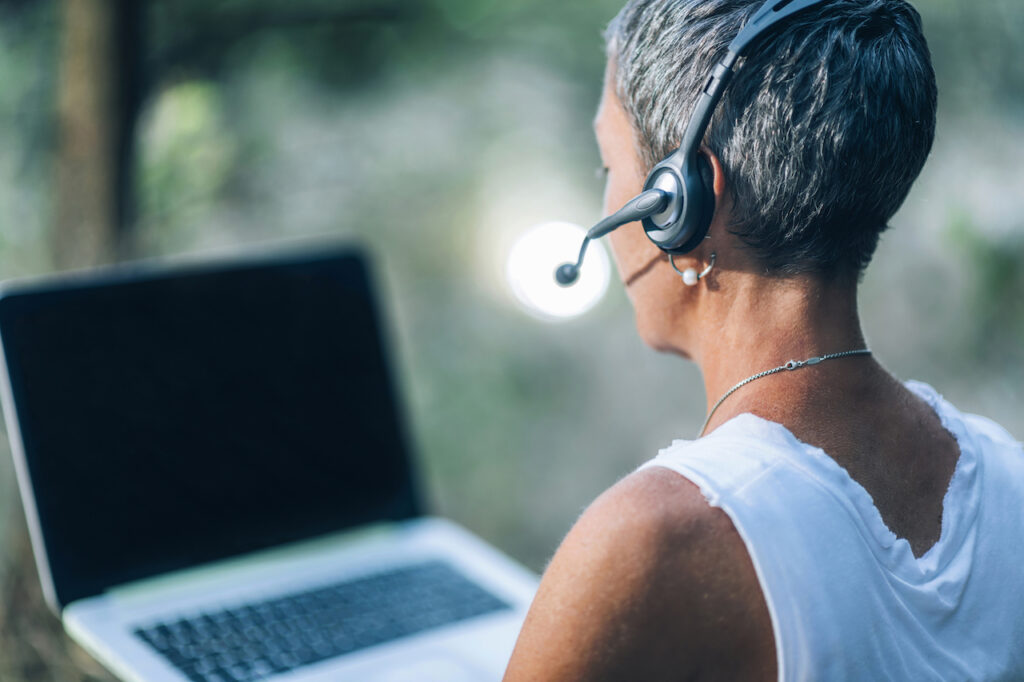 The truth is that just one in ten companies expect a 100% return to the office. Depending on your industry and unique business needs, a complete return to the office might make sense—or it might not.
Many companies are turning to a hybrid model for a "best of both worlds" approach to reopening after Covid. Examples of a hybrid model include allowing employees to choose whether they work from home or the office, or a hybrid schedule where employees come into the office a couple days a week but can work from home the other days. 
The most important thing is to take some time to evaluate all of your business needs so that you can make the best choice for your company and employees.
IT Setup
Reopening your workplace will almost certainly require some technological upgrades to maintain safe data access (especially if you'll still have remote employees), streamline processes, and more.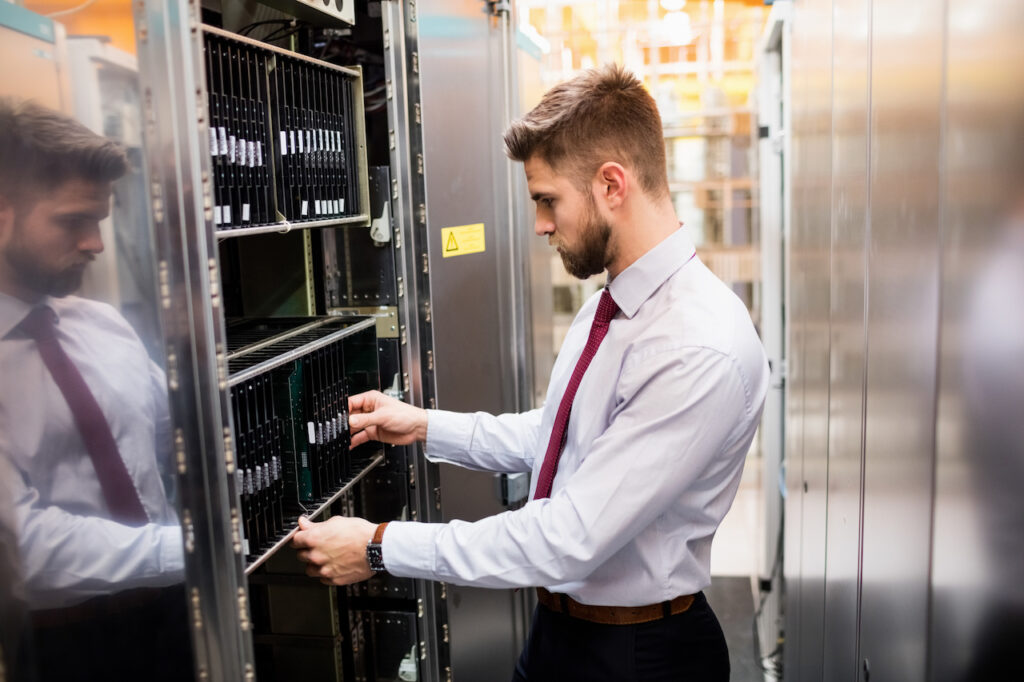 Cyber attacks have also  increased exponentially in the last year, so prioritizing security measures for your tech is key. Here are some tips from our experts on how to prepare your technology for reopening after Covid:
Get an IT assessment. You'll want to get a good idea of what the risks to your IT systems are, whether you're planning on returning fully to the office or staying remote.
Take stock of your assets. Account for all your equipment—laptops, monitors, headsets, phones, and more. Make sure you know to whom that equipment is issued and whether they work from home or in the office. Knowing the equipment you have will help you better secure it.
Reevaluate employee policies. Has data access changed now that you're going back to the office? Are employees encouraged to work in certain locations or using a VPN? Outline any changes in updated employee policies so they know how to safely access work data.
A Managed Service Provider (MSP) can complete these tasks for you while also upgrading your infrastructure as needed to support your new setup. Working with an MSP is a great step in the right direction to ensuring your data is kept safe, no matter what setup you choose (in-person, remote, or hybrid).
New Technology Upgrades
So what upgrades will you need in the way of technology to help your reopened business function more effectively and stay ahead of the competition?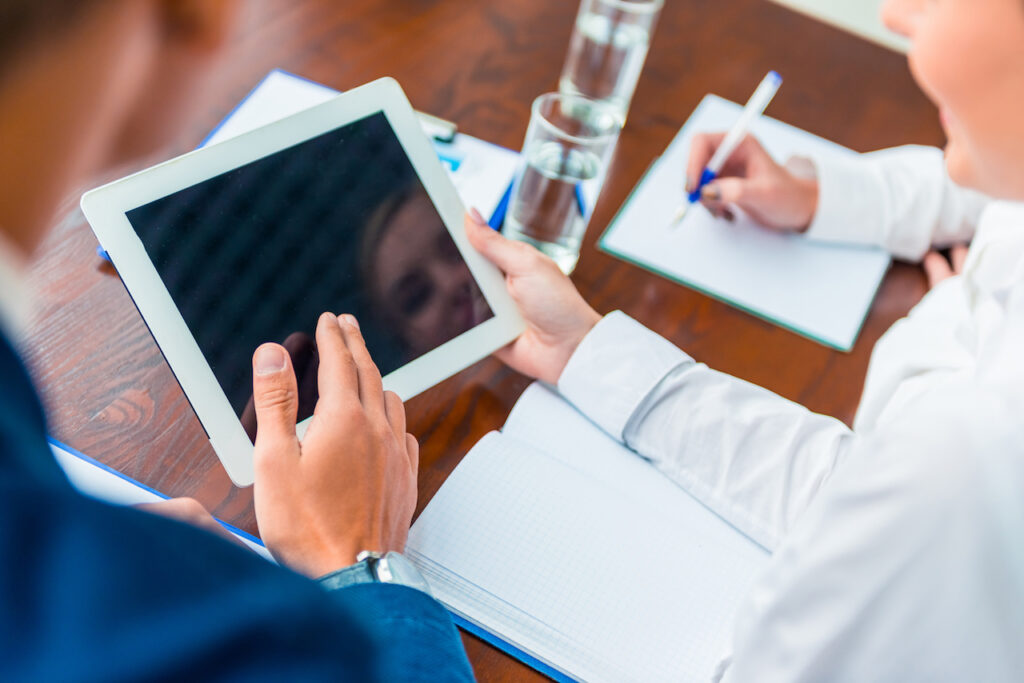 Automation Software
Automation is a huge area of tech that businesses are taking advantage of. Investing in software that automates processes such as sending out emails, managing inventory, and keeping track of billing can all make your business function more efficiently.
Team Collaboration Platforms
Use platforms such as Microsoft Teams that consolidate your data and make it as simple as possible for employees to access that data. Platforms like these can also make it much simpler to communicate across departments, especially if you have both remote and on-site workers.
VoIP Phone Systems
Hardwired phone systems just aren't beneficial for businesses anymore. They require on-site equipment and installation, they cost more, and they are not remote-friendly. VoIP phones take calls using your Internet connection, which means no hardwiring, no extra phone bills, and easy access for both remote and on-site employees.
Marketing
You're reopening—now it's time to get the word out!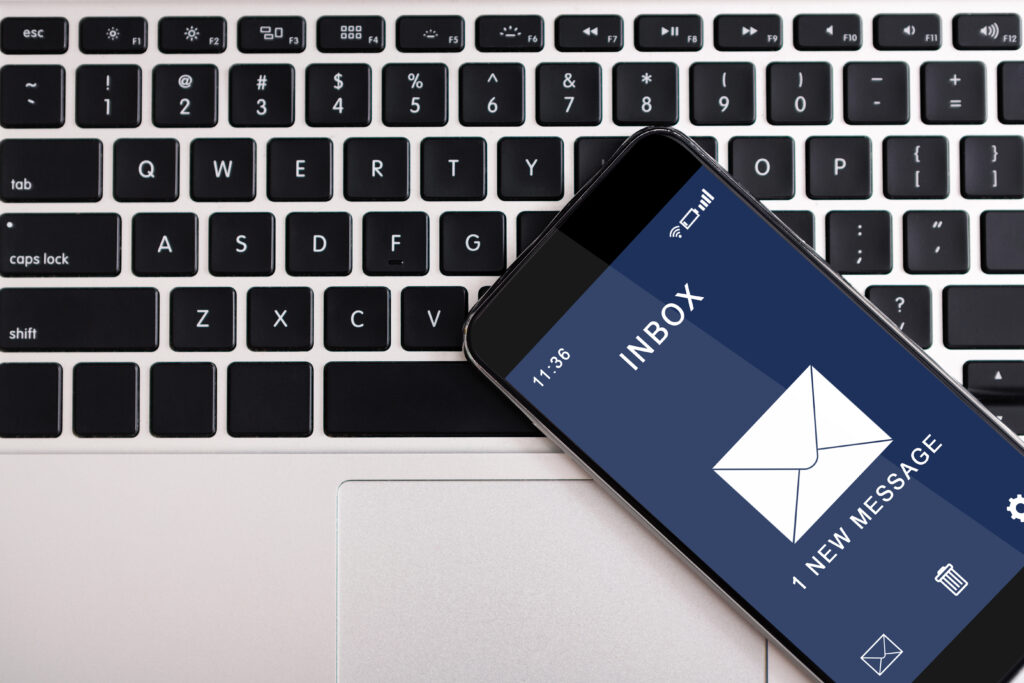 Current Customers
Start by letting your existing customers know when and how you're reopening. Send out email blasts with information about your new office location, updated product offerings, and sanitation or mask wearing policies.
There's no such thing as over-communicating during these precious post-pandemic moments—let customers know all of the details of your reopening and how they can contact you. Update your Google My Business listings with new hours, updated addresses, and contact information.
Potential Customers
Invest in marketing efforts to let potential customers know the same information. This is key to making sure your business can grow. Physical advertisements such as billboards and signs can be helpful, while Internet and social media marketing can get this information disseminated across a wide group of people.
With these tips, your business can achieve a successful reopening after COVID-19—whether you're staying remote, going back to the office, or doing both. Your employees and customers will be grateful for your preparation in making a smooth transition, and you'll be in a great position to accept new clients and customers, too.
Once your business is back open and running safely, you need to ensure it stays that way. Check out our security checklist to make sure your business stays protected as it gets ready to open.