IT Services in Charlotte, NC
Our team of IT specialists at Stasmayer is committed to helping the local businesses of Charlotte, North Carolina, grow and achieve their goals. We might not be experts in your industry, but we're well-qualified in ours. We know that with the right IT strategy you can see your business flourish. We offer the greatest IT services in Charlotte, North Carolina.
Set Up a Meeting
(843) 212-8608
Our two decades of experience in the field are completely at your disposal. Together, we can implement a customized IT strategy that revolves around your brand's mission. Our IT professionals have varying specializations, meaning that we can offer all-encompassing, affordable IT coverage. Additionally, we can collaborate to design a long-term strategy based on the latest innovations in our field. We offer the amazing outsourced IT services in Charlotte, NC.
Get Started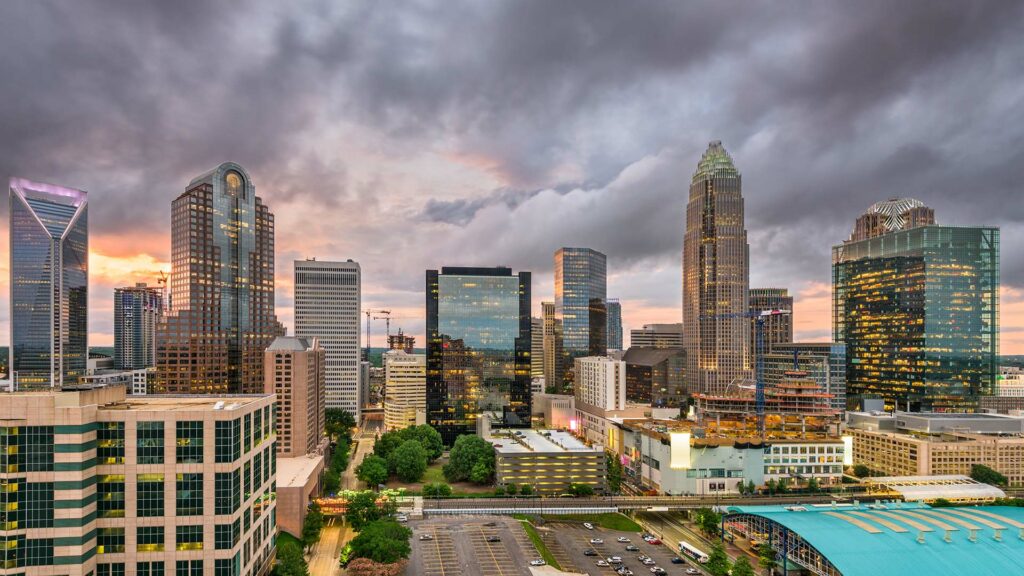 Stasmayer: Your Local IT Partner in Charlotte
With its dynamic culture and economy, Charlotte, North Carolina is the center of the surrounding metropolitan area—and it is among the fastest growing cities in the US. Home to the Bank of America, Charlotte's vibrant economy has become the birthplace of an endless number of innovative local businesses.
Regardless of the industry you do business in, you can be sure that we will work with you to turn your ideas into successful—and profitable—endeavors. The competition is fierce, and we understand how important it is to keep up with all the most recent innovations in the world of IT.
We are here to serve your company as an IT partner that knows the city's economy inside and out. Our IT specialists at Stasmayer are the neighbors you can count on to provide valuable insights and craft a unique strategy for your brand.
We Help Local Charlotte Businesses Achieve Their Goals
Running a company, regardless of how large or small it is, requires a lot of hard work. While you are focusing all of your energy on making your next big project happen, we will manage your IT strategy to keep your company secure and competitive.
Here at Stasmayer, we know that taking care of your own IT services shouldn't be on your to-do list. We are committed to assuming full care of that aspect of your company so you can focus on what's important to help your business grow. Stasmayer's specialists will get to know your company and work as some of your most dedicated team members to help you succeed.
Our Services
Our Offer for Businesses in Charlotte, NC
Get Started
IT Strategy Implementation
Cloud Servers and Data Backup Systems
Security services including encryption, password creation, and multi-factor authentication
What to Expect When Working With Stasmayer, NC
Your search for IT services in Charlotte can stop here! Partnering with an expert local managed service provider like Stasmayer is meant to make running your business easier. Get in touch with us today so that we can begin looking after everyday operations while keeping in line with your long-term strategy goals.
Set Up a Meeting
(843) 212-8608
We will plan for your business's success together to ultimately implement a strategy that reflects your values.

We provide strategies to help you achieve the goals you had in mind.

We maximize your site's and system's uptime, so your clients can find you and your teams can work undisturbed. We do so by preventing cyber attacks, equipment breakdowns, and other disasters.
Ready for a better IT strategy?
Contact Us Today!
Get in touch with us today to learn more about how we can align your technology to your unique business goals.
Get Started
Call: (843) 212-8608