IT Services in Columbia, SC
If your goal is to outsource IT services and make cybersecurity a top priority this upcoming year, Stasmayer can help.
Serving those in need of tech services in Columbia, SC, Stasmayer has been supporting local businesses for nearly two decades. We are proud to offer the best possible IT support at rates, partnering with businesses across various industries.
Whether you're in the manufacturing, law, healthcare, or home services industry, our managed services will meet your unique needs.
Set up a meeting to get started.
Get Started
Our IT Services in Columbia, SC
At Stasmayer, our mission is to provide your business with a professional outsourced IT team who can provide you with managed IT services you can trust, ensuring exceptional support. If you have sensitive data, we will help you gain greater peace of mind.
Our goal is to take your IT tasks off your hands so that you can focus on the growth and success of your company.
Our managed services include:
IT
Consulting
We understand that outsourced IT solutions cannot be approached with a one-size-fits-all mindset. We offer expert IT advice to meet your unique needs.
IT
Support
No need to stress. Our reliable and expert IT support is available when you need it.
Cloud
Servers
Storing data in the cloud is imperative for modern businesses. This will increase convenience, accessibility, security, and more.
Backup
Solutions
Gain peace of mind knowing your data is backed up and secure in emergency situations.
Help
Desk
We are proud to offer instant resolution support, helping your company address emergency situations quickly and efficiently.
Office
365
Office 365 is one of our hosted services, providing support to remote teams.
Networking
We'll ensure your network is running at an optimal speed.
Email Security and Encryption
We incorporate end-to-end encryption to protect you against cybercriminals and phishing scams.
Infrastructure
Hosting
We'll work with you to provide a scalable infrastructure hosting service.
Virtual
Desktops
Virtual desktop solutions are critical across numerous operating systems, especially if you have remote teams.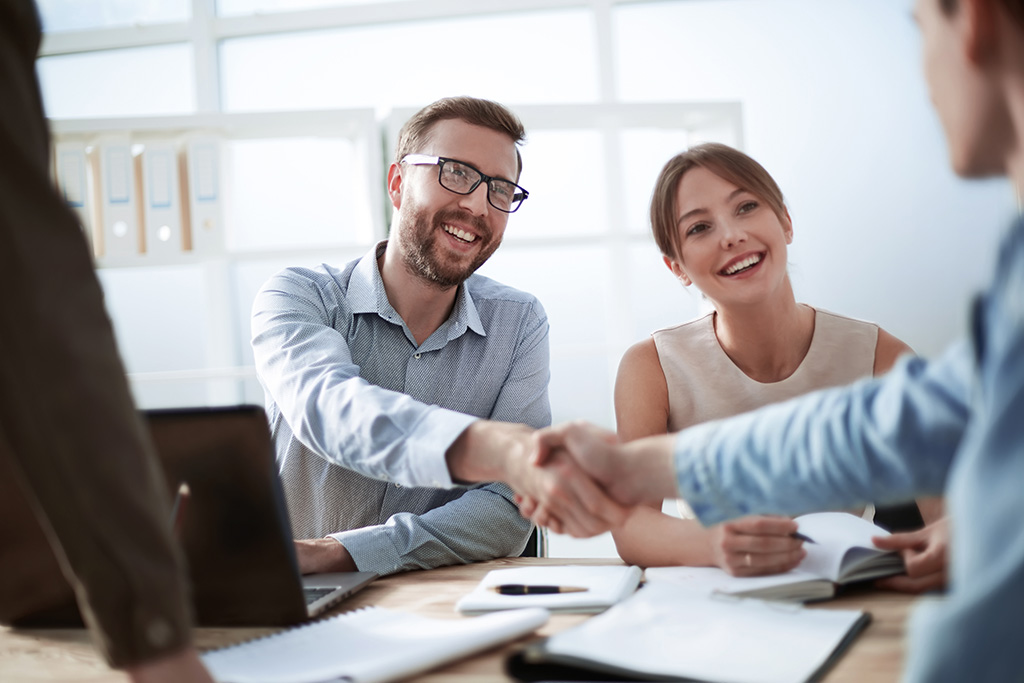 Why Partner With Stasmayer?
Our IT Company in Columbia knows that If you are looking for managed IT services or cybersecurity services, Stasmayer has the experience and expertise to improve your business. We are a reliable managed service provider that will help you:
Reduce Downtime
Software updates and cyberattacks are just two examples of times when your business may experience significant downtime. This can directly affect your ability to remain productive and thrive. When Stasmayer manages your IT services, this will greatly reduce downtime.
Business Goals
Planning and implementing your IT strategy and associated systems can be a lengthy and complicated process. Allow us to work alongside your business to help you achieve your business goals, rather than just solely focusing on the technical aspects of your business. We take a personalized approach in order to understand your company's unique goals.
Save Money
Working with a managed IT services provider is a simple and effective way to employ a team of professionals without the cost of hiring in-house. Supporting your bottom line, this partnership will free up valuable resources that will allow your business to reach new heights.
Get Started
Ready for a better IT strategy?
Contact Us Today!
Get in touch with us today to learn more about how we can align your technology to your unique business goals.
Get Started
Call: (843) 212-8608