IT Services in Myrtle Beach, SC
Our team of IT specialists has been helping local businesses in the stunning Myrtle Beach for years. Our managed IT services in Myrtle Beach can't be beat! We have seen what once was a small group of businesses become one of the fastest-growing local economies of the US.
Get Started
We dedicate our expertise and effort to help local Myrtle Beach businesses grow, expand, and reach their brand's mission. We know that running a business in a sought after tourist destination is challenging, but it also gives you the chance to grab the best opportunities. You can succeed with the right managed IT company!
You will need to protect your client's data, ensure that potential customers can find you online, and guarantee that your team can access their systems at all times. That's what our team at Stasmayer is here for.
Get Started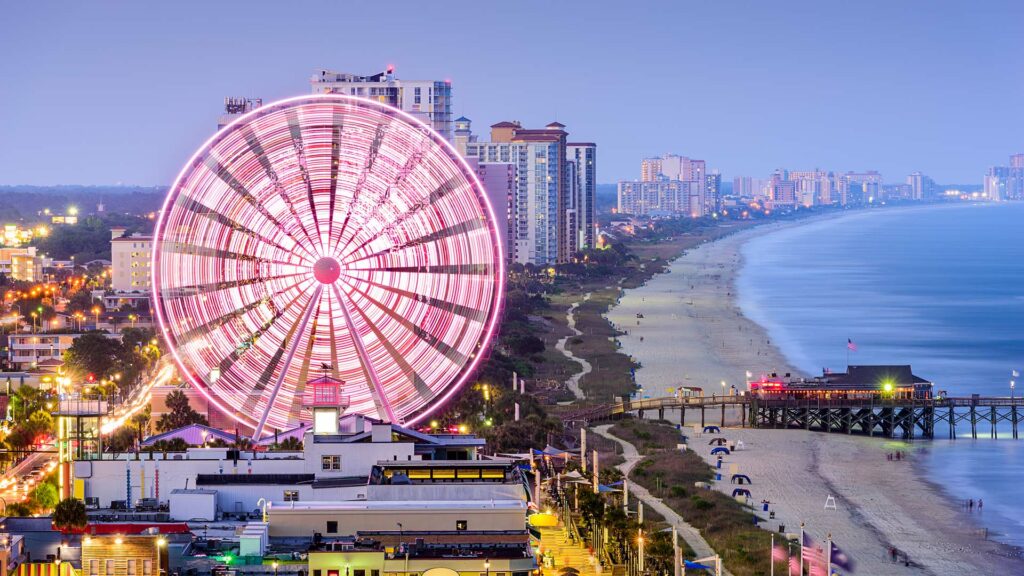 Stasmayer: Your Local Managed Service Provider in Myrtle Beach, SC
No two businesses are the same, and their IT strategies should reflect that. But, to implement a long-term plan, you need a managed service provider (MSP) that knows the ins and outs of Myrtle Beach's lifestyle and economy, understands the needs of local businesses, and sees the opportunities that outsiders can't. 
We have been working tirelessly to implement reliable IT packages for the local businesses in Myrtle Beach. Today, you can work directly with one of our specialists to design a strategy that is unique to your vision and mission.
Plan for Success
Myrtle Beach is the vibrant heart of South Carolina. Who would not want to see their business thriving in such a beautiful setting? Fueled by tourism, Myrtle Beach sees over 20 million visitors pouring in every year. Your business can take advantage of potential customers with a great outsourced IT provider supporting you.
We know that your competition can be fierce—it is paramount for your business to be easily discoverable, online at all times, and highly productive. The right IT strategy can do all that and more for you!
What we offer
Our IT Services for Myrtle Beach Businesses
At Stasmayer, we work on each IT strategy both individually and in collaboration with your South Carolina business. This process allows us to make sure that your IT package reflects your brand and provides exactly the kind of support that you need.
Get Started
IT consulting sessions to see what can be improved in your current system
What You'll Gain By Partnering With Stasmayer
We are an expert local IT company in Myrtle Beach that can help you achieve your business goals with minimal expenses and optimal results. Get in touch with our specialists at Stasmayer today and we will support you in running a successful business!
When partnering with Stasmayer, you can count on:
Minimal downtime through cyberattack prevention, high-quality equipment, and safe backups

Low impact on your company's budget—an MSP is cheaper and more efficient than in-house IT

A strategy designed around your unique business goals and values

Local support that you can leverage at any time
Ready for a better IT strategy?
Contact Us Today!
Get in touch with us today to learn more about how we can align your technology to your unique business goals.
Get Started
Call: (843) 212-8608